Fill out the form below to schedule an Invisalign consultation. Use the Comments field to describe your smile and how we can help give you the smile you've always wanted!
Do you have one or more missing teeth? Looking for dental implants in Germantown, Rockville, Gaithersburg, or Potomac, MD? Here at Potomac Crown Dentistry, we want all our patients to feel happy and confident about their smiles. We know that missing teeth can damage your confidence and alter the way you interact with people.
If you are missing one or more teeth and want to do something about your smile, our dentists would recommend different treatments for teeth replacement. Upon examination, they will decide what the best treatment would be – but one of the most popular treatments to replace missing teeth is the use of dental implants.
About Our Dental Implants in Potomac, MD
---
Contrary to dentures, dental implants are fixed to your jawbone for a long-term solution. Metal screws are drilled into your jawbone, which will then hold the artificial tooth. You can replace one or several teeth, depending on your needs; they can be the right solution for you if you are trying to stay away from partial or full dentures. To know if you are a good candidate for dental implants, visit your dentist here at Potomac Dentistry; they will be able to tell you if your jawbone is strong enough to hold the dental implants.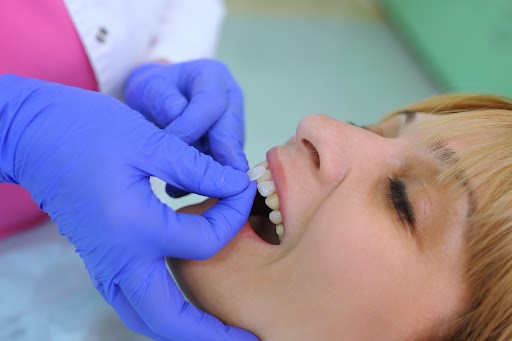 Endosteal and Subperiosteal implants are the two types of dental implants that are most commonly used. Endosteal requires metal screws or cylinders to be drilled into your jawbone to hold the tooth. Subperiosteal, on the other hand, places a metal frame on top of the jaw bone that holds the posts through the gum to hold the replacement teeth.
Interested in the dental implant in Gaithersburg, Rockville, Germantown, or Potomac, MD? If you have more questions or would like to know more about the procedure for dental implants, call (301) 359-1600, or visit us at 11908 Darnestown Road, Suite A, North Potomac, MD 20878.